【Vignerons Indépendants Gold Award】
【Le Guide Machette Des Vins 2021】
【HVE High Environmental Protection Certification】
GWF025A - Chateau Vaugelas Le Prieure 2020
Region: France/ AOP Corbieres
Grape varieties: Syrah, Grenache
Suggested drinking temperature: 16-18 degrees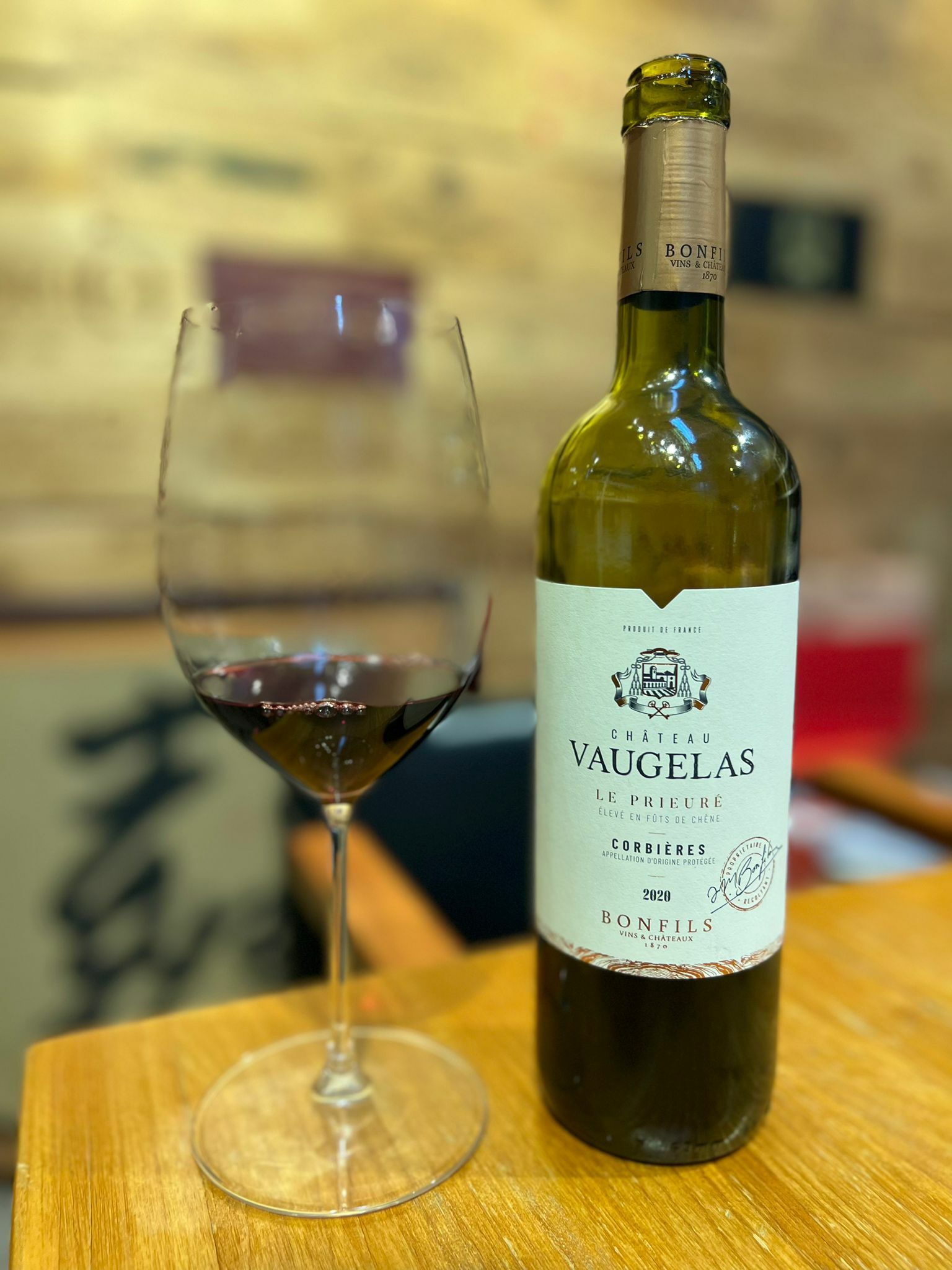 Introduction: The wine is full of aromas of red berries (cherries, strawberries), and at the same time has aromas of licorice, chocolate and vanilla brought about by aging in oak barrels for 9-12 months. In addition to the relatively strong Syrah, the wine is also blended with fruity Grenache, so the tannins are softer than 100% Syrah wines, and it is a relatively elegant southern French wine. Suitable for red meat dishes (such as: roast beef short ribs, stews, etc.), aged cheese. In addition, the wine comes from Corbières. The climate in the production area belongs to the hot and dry Mediterranean climate, so the alcohol content of local wines is relatively high. However, the local area is affected by the strong northeast cold wind, which can prevent the grapes from being over-ripened and the alcohol too high.

Château Vaugelas covers more than 150 hectares between Montagne Alaric and Montagne Noire in the south of France, next to Camplong d'Aude in the heart of Corbières. The winery attaches great importance to ecological diversity and environmental regulations, and has obtained HVE (High Environmental Value) certification. The soil types are quite diverse and include: clay, limestone, pebbles and marl. Part of the Bonfils group since 2000. It is worth mentioning that the winery was also a monastery in the Lagrasse region in the 16th century.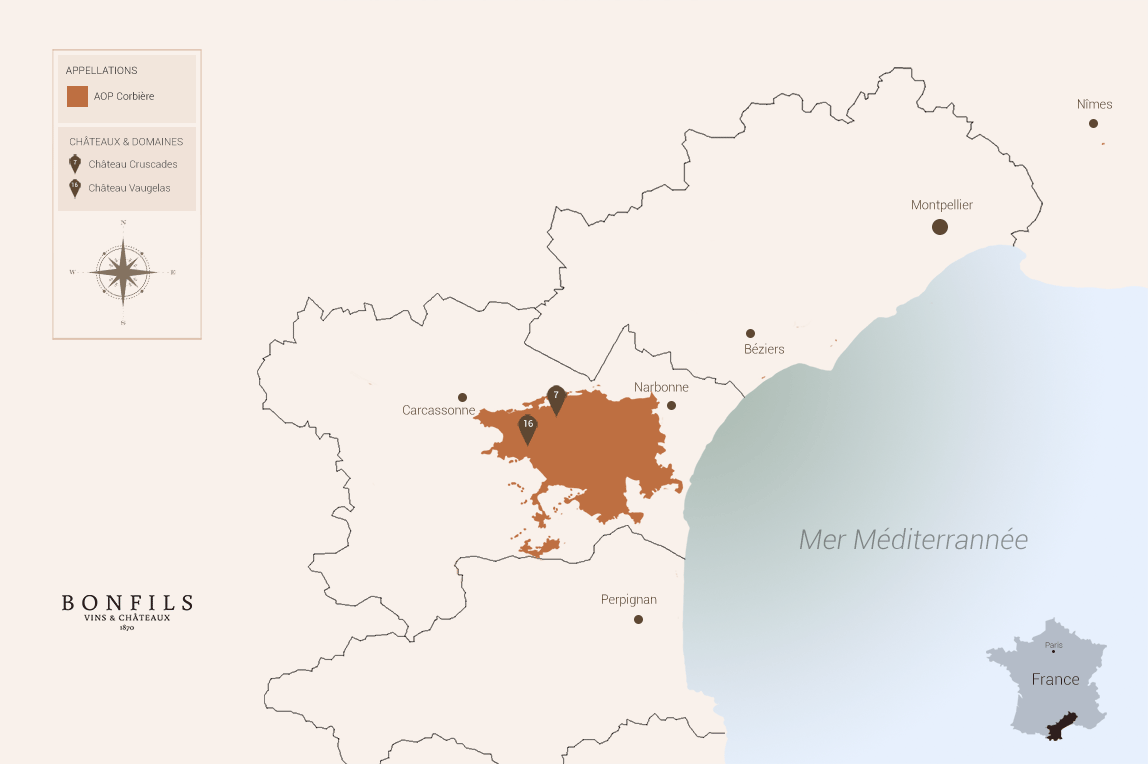 Climate
The dry, sunny and hot Mediterranean climate promotes long growing cycles for vines whilst the north-westerly wind, which blows all year round, reduces the need for spraying.
Soils
The Corbières are home to an extensive range of soil types, including schist, sandstone, limestone and marl. The appellation is divided into four characteristic areas: the Hautes – Corbières; the Corbières – Méditerranée; the central Corbières; and the Corbières d'Alaric.
Permitted grape varieties
WHITE WINES :
Grenache blanc

Maccabeu

Bourboulenc Marsanne

Roussanne

Vermentino or Rolle

Clairette

Muscat (maximum 10%)

Piquepoul

Terret blanc. 
ROSÉ AND RED WINES :
Carignan

Syrah

Grenache noir

Mourvèdre

Cinsault

Lledoner pelut

Piquepoul noir

Terret noir. 
Colours and styles
White Corbières : great freshness on the palate with citrus and white flower aromas. The wines sport a pale colour with yellow highlights and they are vibrant, aromatic and elegant. 
Rosé Corbières : these are fresh, dynamic, elegant and satisfying wines. They offer intensity and length on the palate with red fruit aromas that can occasionally take on amylic nuances. Some floral notes impart very refined and impeccable balance to the rosés.
Red Corbières : Carignan inevitably leaves its stamp on the profile of wines in the appellation due to its bold frame, its robustness and its powerful tannins, which produce characterful wines.
Grenache introduces finesse and suppleness. Syrah produces deeply coloured, dark wines which are fleshy and rich and develop aromas of violet leaning towards pepper or smoke. Mourvèdre, with its tannin potential and antioxydant powers, is associated with good aromatic potential.