【Long-term aging in French wooden barrels for 16-18 months】
【Santa Alicia Manor Flagship Wine】
【Manual harvesting of the best quality grapes in the manor】
GWC013A - Santa Alicia Millantu 2020
ClProduction Area/Grade: Chile / Central Valley / Maipo Valley
Grape varieties: 50% Cabernet Sauvignon, 35% Cabernet Franc, 15% Carménère
Tasting Notes: Bright deep ruby ​​color in appearance. It has a strong black fruit aroma, black plum, black currant  , black olive and green pepper  ; after strict temperature-controlled fermentation, it is aged in oak barrels for 16-18 months  , so the taste emits obvious black pepper It is charmingly reminiscent of spices such as cinnamon, vanilla, cardamom and more. The acidity is mellow enough, and the tannins are full and long-lasting, which is intoxicating. This definitely has 6-8 aging potential.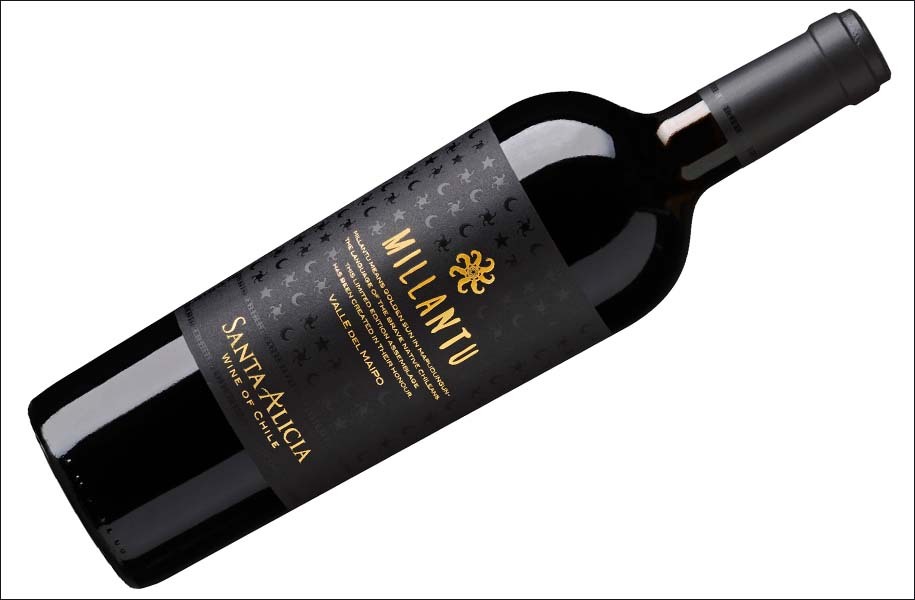 【Maipo Valley - Santa Alicia Millantu】
Cabernet Sauvignon comes from the soil at the foot of the Andes Mountains. The soil is fertile and there is little gravel. The vineyard uses drip irrigation technology to manage the grapes, and they are harvested by hand from April to May every year, so as to select the best quality grapes. Carmenère and Cabernet Franc are grown on well-drained alluvial soils, which help improve vine plant balance and root growth. The local climate belongs to the Mediterranean climate, which is dry and has a large temperature difference between day and night, but the offshore relationship can cool down the vineyard and increase the maturity cycle. Coupled with the influence of sea breezes from the Pacific Ocean and the Andes, temperature fluctuations between day and night are mitigated, increasing the concentration of aroma and flavor of the grapes.
【Wine Enthusiast - Santa Alicia Millantu】
Millantú received a new recognition in Wine Enthusiast, the most authoritative wine magazine in North America. The wine was voted "Best of the Year" by renowned journalist and magazine editor Michael Schachner 🏻 with 90 points, once again highlighting its outstanding terroir and quality, making it the best wine in Maipo Valley .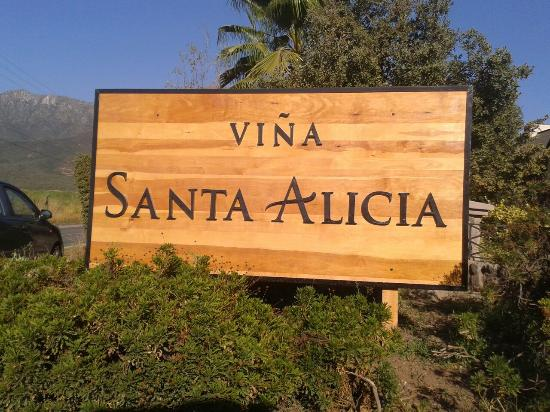 Santa Alicia Alice Estate: Since 1954, Santa Alicia has been producing wine in the heart of the Maipo Valley. With grapes from three select communes, a state-of-the-art winery and judicious use of the finest American and French oak barrels, we believe these wines represent the highest price/quality ratio in Chile. In 2007, they were named Chilean Wine Producer of the Year for "Best Overall Achievement for a Chilean Winery" at the prestigious International Wine & Spirits Competition in London. Santa Alicia has a very talented team of winemakers. Leading the team is David González, with over 30 years of experience. David contributed his philosophy of perfection, extensive knowledge and dedication of artisans. For him, a glass of wine transcends sensuality and becomes a bridge between the art of creating fabulous blends and the final consumer.